Last October, the Public Prosecution Authority of Sweden served Alex Schneiter and Ian H. Lundin, CEO and Chairman of Lundin Petroleum, with suspicion of aiding and abetting international crimes. Also, the company was informed of the prosecution's intention to seek forfeiture of $400 million in criminally obtained benefits in case of a conviction. The suspects and their company have been given until June 15th to study the case files and to request for additional investigation. The trial is expected to open in the Autumn and may take a year in first instance.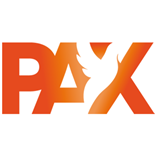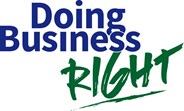 The case has the potential of becoming a landmark trial because of the novelty and complexity of the legal issues that the court will have to decide. In particular, with regard to the assessment of the individual criminal liability of the executives of Lundin, the determination of the applicable standards of proof, the question whether a lack of due diligence is sufficient for a finding of guilt, and the limits and overlap of individual criminal liability of corporate directors on the one hand and corporate criminal liability of organisations on the other. The Asser Institute intends to follow the trial closely, starting with the event  "Towards Criminal Liability of Corporations for Human Rights Violations: The Lundin Case in Sweden" on 23 May May 2019, when it will be hosting three subject experts to introduce the case itself, and to delve into the legal dimensions that are expected to make it a landmark war crimes case.

The meeting on 23 May starts at 16:00 at the T.M.C. Asser Instituut (R.J. Schimmelpennincklaan 20-22), The Hague. Netherlands.
The three speakers are:
Egbert Wesselink

will provide an introduction to Sudan's oil war, describe Lundin's role in it, and examine the human rights responsibilities of the company and its shareholders.
Dr.

Mark Taylor

will discuss how the Lundin case sits in global developments regarding the criminal liability of corporations for human rights abuses in the context of conflicts.

Miriam Ingeson

will give a Swedish perspective to the legal framework of the case and analyse the legal issues that it raises at the intersection between national and international law.
Moderator is Antoine Duval, Senior Researcher at the Asser Institute and the coördinator of the Doing Business Right project.
For some background material on the case and its wider context, see www.unpaiddebt.org& www.lundinhistoryinsudan.com.
For full details, see https://www.ass…events/?id=3070<https://www.asser.nl/education-events/events/?id=3070> .