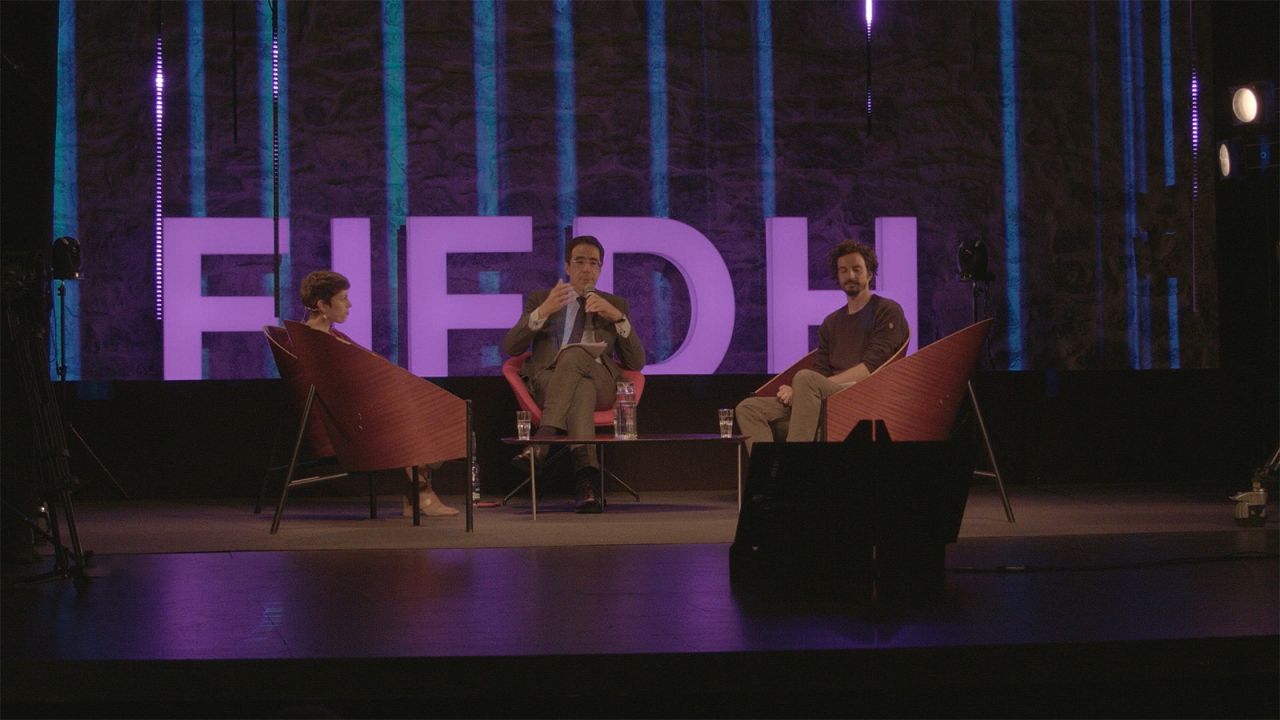 The Jury also watched the films from a distance and announced the winners online:
The winner of the Grand Geneva Award for the Creative Documentary Competition was the film Colectiv by Bucharest-born filmmaker, Alexander Nanau. "Colectiv is a spectacular political thriller that details of a team of sports journalists who investigate the collective nightclub fire in Romania and, in doing so, uncover high-level government corruption in the Ministry of Health itself," said President of the Jury Pamela Yates.
The Gilda Vieira de Mello Award for Peace and Reconciliation went to the film 'Radio Silence' by Juliana Fanjul. "At the centre of this documentary is the figure of Carmen Aristegui. This fighter, this Mexican journalist, inspires us so much with her courage, a courage which in my eyes resonates strongly with the whole festival team who decided, despite the very complicated coronavirus situation, not to give up and to set up a 2.0 program to try to continue to communicate the messages of fight and defence that our films carry," said the films director, Juliana Fanjul.
The Grand Prize for Fiction and Human Rights was awarded to the film Maternal by Maura Delpero. In a country where abortion is not yet legal, Delpero's first fiction film deals with a significant social issue by setting it in a convent- a place where pregnant and often underage girls cohabit with women who will never be mothers.
https://www.euronews.com/2020/03/17/geneva-human-rights-film-festival-goes-ahead-via-livestream-amid-covid-19-outbreak