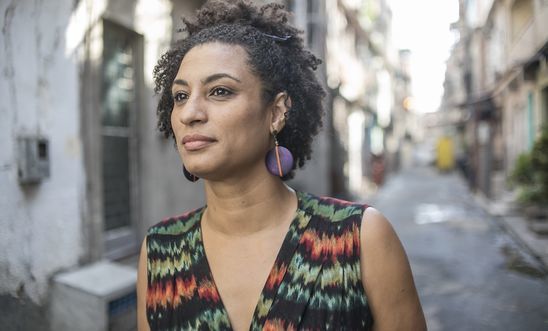 In response to the recent death of Adriano da Nóbrega, a former policeman suspected of involvement in the murder of human rights defender Marielle Franco and her driver Anderson Silva, Amnesty International Brazil's Executive Director, Jurema Werneck, said:
"After almost two years of investigation into the death of Marielle and Anderson, we demand transparency from the authorities. It is essential for Brazilian society to have full confidence in the efforts to find out who carried out these cruel murders…The information circulating today, like many of the leaks that have occurred since October last year, just sends a public message that the authorities are trapped in doubt.
"Events related to the investigations raise more questions than answers. For almost two years now the whole world has been looking closely at Brazil, waiting for the truth. While we understand the need for confidentiality, this cannot be confused with a lack of transparency…To guarantee justice for Marielle is to guarantee the rights of all human rights defenders to do their work with dignity and security, defending a fairer society."
Adriano da Nóbrega was killed on Sunday 9 February after he fired on police officers trying to arrest him in Northern Brazil. Nóbrega is thought to have led a paramilitary group suspected of ordering the murder of Marielle Franco.
See also: https://humanrightsdefenders.blog/2019/03/13/marielle-franco-one-year-after-her-killing-in-rio/.
https://www.amnesty.org.uk/press-releases/brazil-killing-marielle-franco-murder-suspect-raises-more-questions-answers