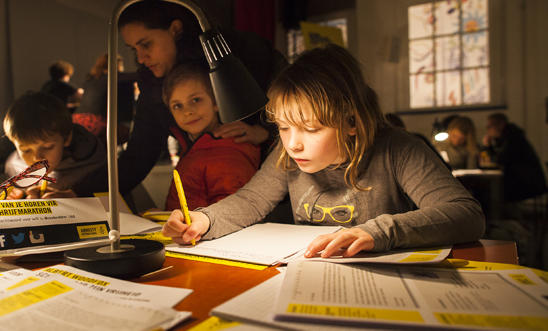 Write for Rights event in Amsterdam, 2015 © Amnesty International
Every year, Amnesty International runs its Write For Rights, a campaign over November and December where it encourages you to write messages of support to people around the world who have suffered injustice, and show you how to support their campaigns for justice. And the yearly campaign seems to work. For last year's campaign see: https://humanrightsdefenders.blog/2017/12/04/write-for-rights-again-in-december-2017/
There is plenty of material for those who want to support:
Get the campaign booklet Download the campaign booklet (PDF). It introduces you to each case and sets out how you can write to them, and how to write to the authorities on their behalf. This is the main resource for Write For Rights.
Three ways to join in Write For Rights:
1. Write a message of solidarity
This is where Write For Rights began: writing to people who are wrongly punished, to show them that they're not alone. If writing letters isn't for you, you can send a message of solidarity online.
2. Write an appeal letter
In a world of petitions, physical post does get noticed! As well as writing to the people suffering human rights abuses, we also ask you to write to the authorities who can bring them justice. All the details of how to write to authorities are in our campaign booklet.
You can download pre-printed 'appeal' address labels to make it easier to send multiple letters.
3. Hold an event
Write for Rights events come in all shapes and sizes – from stalls in outdoor markets, to intimate gatherings in a local pub. See UK AI's tips for putting together a successful Write for Rights event. Don't forget to add your event to the website once you've got the date and location confirmed!