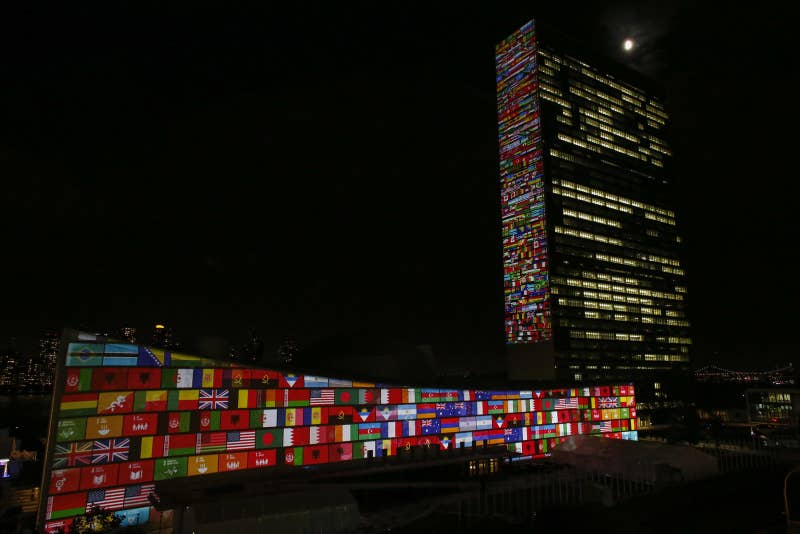 reports on 20 March 2019 that many women who were slated to participate in the UN 
Commission on the Status of Women
 have been denied visas, especially lawyers, activists, and women who deliver reproductive health care services from African and Middle Eastern countries that fell under Donald Trump's travel ban.
The US is obliged under a 70-year-old treaty to not restrict people or NGOs from attending the UN headquarters. BuzzFeed News is yet to receive a response from the US Mission to the UN regarding the total number of visas that have been denied this year. [see also: https://humanrightsdefenders.blog/2019/03/18/irans-election-to-a-un-gender-equality-body-should-not-obscure-the-real-work/]
The International Service for Human Rights said it was aware of at least 41 women who have been denied visas to attend the conference this year — but this figure is said to be only "the tip of the iceberg" and likely to increase.
Women who wanted to attend CSW this year from countries like Iran, Sudan, Zimbabwe, and Syria were asked to provide supporting documents like marriage certificates, proof of property ownership, letters stating employment status, proof of finances, and even proof of birth certificates or proof showing that they have children, according to the petition.
Lyndal Rowlands, advocacy officer with the UN-accredited organization CIVICUS, told BuzzFeed News that among all the people that were denied visas, women from countries that fell under the Trump administration's travel ban were disproportionately affected. "Last year and this year we have also heard of women from Pakistan and Nepal who were denied visas," she said. …Most of the women applying for visas, Rowlands said, had not traveled to the US before — a deliberate decision by organizers who wanted a diverse range of women present at the United Nations, not just pundits and experts who travel all the time but women who work at the grassroots.
"It's essential that women who are at the front lines working on women's rights are present when their rights and the rights of the women they serve are being discussed," she said. "Governments and UN officials that attend the conference can make better policies when they are informed by the experiences of women who face some of the biggest uphill battles when it comes to fighting for gender equality — for example, delegates who were unable to attend include lawyers and advocates who represent women who have been imprisoned for their activism, [and] women who deliver reproductive health care services."
https://www.buzzfeednews.com/article/nishitajha/un-women-conference-visas-denied