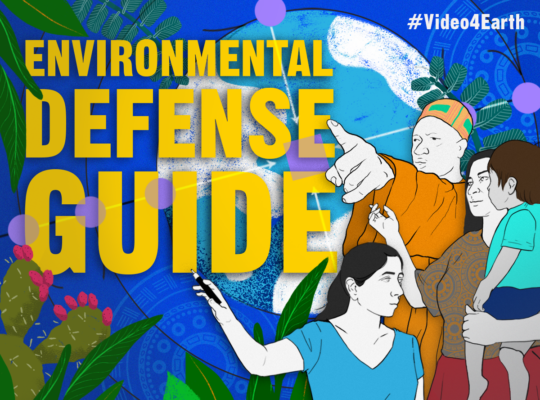 WITNESS recognizes the great risks that environmental defenders take to stand up to power, and understand that the collection of visual evidence is only one strategy communities use to protect their environmental human rights. It wants to support this movement by sharing information and good practices to help community-based documenters collect visual documentation of environmental human rights crimes and violations so that it can be effectively used in advocacy and accountability processes. This Guide is primarily for community members who:
Live where industries that mine, extract oil and gas, build dams, cut timber, clear land for agri-business developments, grab land for high-end real-estate development, and do so in a way that violates the environmental human rights of communities
Want to—and can—safely document these violations with phones, cameras, and drones
Want to—and can—safely use the documentation to protect human rights
Would like to help train others to safely collect relevant and reliable visual documentation for human rights advocacy and accountability.
see also: https://humanrightsdefenders.blog/2022/03/02/human-rights-high-commissioner-bachelet-urges-support-for-environmental-defenders/