After 11 years as the NHRF's Executive Director Sandra Petersen was succeeded by Ingeborg Moa on 15 October 2021.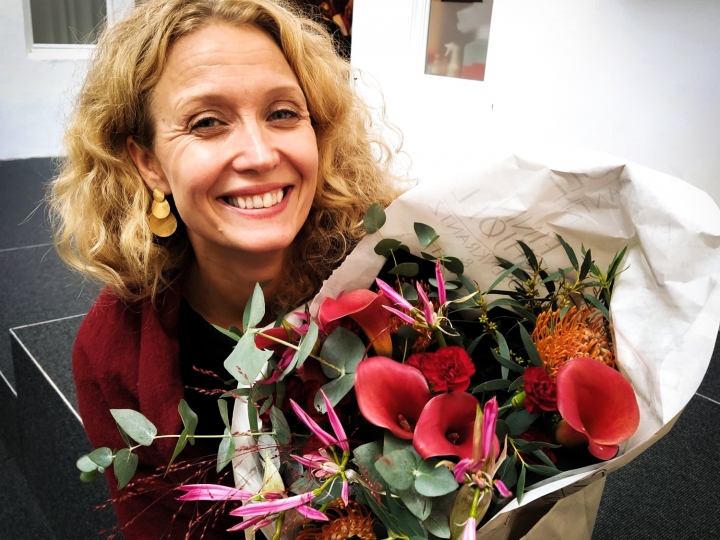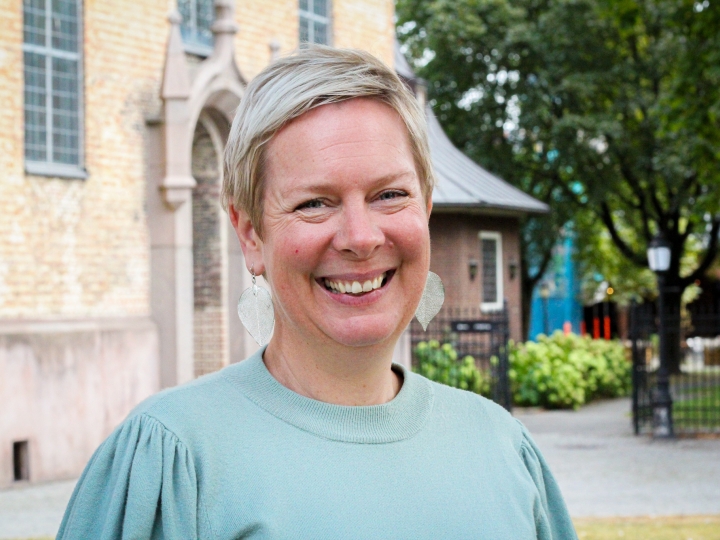 Ingeborg Moa comes to the NHRF from the position as Director of Activism and Organisational Development at Amnesty Norway, and has nearly two decades of international experience working with local organizations and human rights defenders around the world. She has ten years of working experience with the Norwegian People's Aid (NPA), as well as having worked for Norwegian Refugee Council and the UN. Geographically, she has extensive work experience from the Middle East and Southeast Asia, having spent a number of years in Palestine and Myanmar, as well as in Cambodia, Thailand, Iraq and Turkey. She has also been working on Syria. "My own experiences after working with human rights defenders for nearly 20 years is that for situations of injustice to change, it is the affected communities and people on the ground who need to organize, mobilize and take the lead in the struggle for their own rights. At the same time, international solidarity is necessary both in order to ensure support for practical initiatives on the ground, and not least in order to ensure that local struggles are supported by policy initiatives on a multilateral level", she says.
Sandra Petersen will during the next four years undertake a PHD research at the Norwegian Center for Human Rights, University of Oslo with a focus on International Support to Human Rights Defenders. Apart from her research, Sandra Petersen will continue to work with the NHRF as a special advisor on human rights defenders.
Sandra Petersen first started working in the NHRF in 2009 leading the work on Pakistan and India. In 2010 she moved into the role of the executive director and has for more than a decade been leading the organisation towards growth; both with strengthening NHRF's financial muscles to support frontline grassroots human rights organisations and defenders, and by increasing the organisational capacity from a two-staffed office in Oslo in 2010 to 25 people divided between the Oslo and Colombia offices – including team members and consultants in the US, India, Pakistan, Indonesia, Thailand and Mexico. [see also: https://humanrightsdefenders.blog/2020/04/21/norwegian-human-rights-fund-annual-report-2019/]
In an interview (see link below) Sandra give her views on what was achieved and her hopes for the future. And tells a bit more about her research project: The project is partly funded by the NHRF and by the Norwegian Research Council, and will be undertaken at the Norwegian Center for Human Rights at the Law Faculty, University of Oslo. I will seek collaboration with international universities and hopefully contribute to new partnerships. The primary goal of this research is to make an important contribution to future policy outcomes by providing empirical knowledge and comparative analysis of international and in particular Norway's role in efforts on human rights defender's protection. This will be shared within institutional structures here in Norway as well as internationally. The Ph.D. seeks to highlight best practices, lessons learned, as well as to try pointing to areas for improvement. Importantly, it aims to understand how human rights defenders in a selection of countries perceive international efforts to support them. Central to this analysis will be to understand possible new needs including effects of COVID-19 and the rapidly evolving technology and digital developments that can affect defenders' safety and security. I think this is immensely important for all of us that wish to support human rights work and defenders' role in these efforts. I deeply believe in a combined practitioner and academic approach to our work. Our actions should be well founded in knowledge.
https://nhrf.no/article/2021/announcement-new-executive-director-of-the-norwegian-human-rights-fund
https://nhrf.no/article/2021/a-new-chapter-interview-with-sandra-petersen-outgoing-executive-director