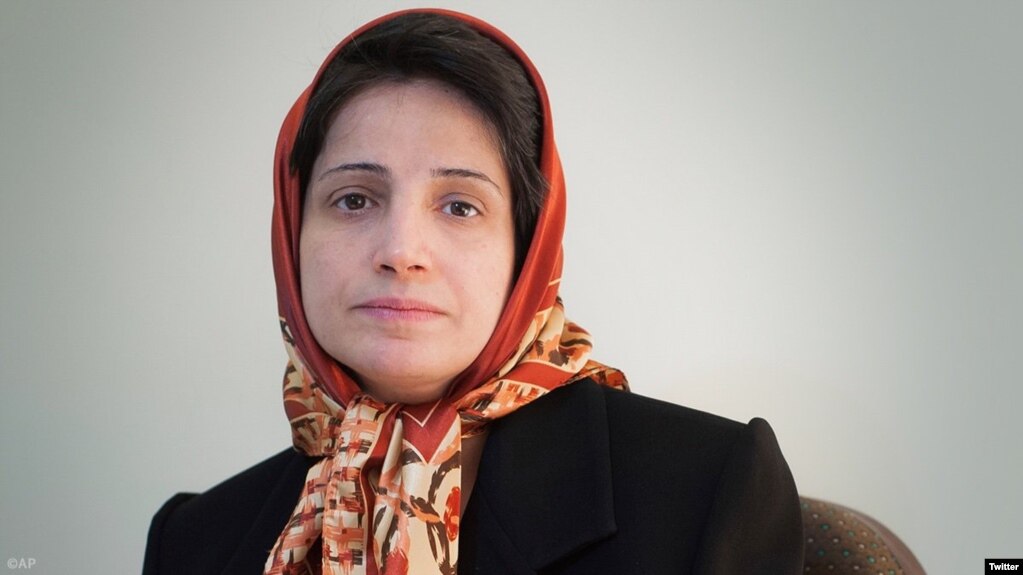 Sotoudeh had been on a hunger strike in Tehran's Evin prison since August 11 to protest the risk that political prisoners in Iran face amid the coronavirus pandemic. [see also: https://humanrightsdefenders.blog/2020/09/06/german-judges-give-their-human-rights-award-to-iranian-human-rights-lawyer-nasrin-sotoudeh/%5D
On September 19, she was taken to hospital for a serious heart condition. But four days later, she was taken back to Evin prison, triggering disbelief from UN independent experts among others.
"It is unfathomable that the Iranian authorities would return Ms. Sotoudeh to prison where she is at heightened risk to COVID-19, as well as with her serious heart condition," the experts said.
"We urge the authorities to immediately reverse this decision, accept her requests to recuperate at home before undergoing a heart procedure, and allow her to freely choose her own medical treatment," they added in a statement.
The experts echoed Sotoudeh's call for the Iranian authorities to grant temporary release to human rights defenders, lawyers, dual and foreign nationals, prisoners of conscience, political prisoners, and all other individuals detained without sufficient legal basis during the COVID-19 pandemic.
47 countries called on Iran to "protect the human rights of all its citizens and release all political prisoners and arbitrarily detained" in a Friday session of the UN Human Rights Council, according to a German diplomat, Susanne Baumann:
Joint Statement on the dire human rights situation in Iran today in the Human Rights Council
#HRC45
, presented by Germany on behalf of 47 countries. We call on Iran to protect the human rights of all its citizens and release all political prisoners & arbitrarily detained.