There is so much going on on this day – International Human Rights Day – that I can only give a cursory overview of some highlights in 2018 like I did in previous years [see e.g. https://humanrightsdefenders.blog/2016/12/09/sampling-international-human-rights-day-2016-be-a-human-rights-defender/, and https://humanrightsdefenders.blog/2017/12/11/human-rights-day-2017-in-asia-mind-the-gap/]. Here is my selection of 10:
CNN and many others of course drew attention to the Nobel Peace Prize winners (Nadia Murad and Denis Mukwege) who got their medal today. The article focuses on the feature that survivor stories matter. "These two indefatigable campaigners on a quest for justice have never stopped reminding the world that sexual violence is still an ongoing issue." [see also: https://humanrightsdefenders.blog/2018/10/05/breaking-news-see-which-other-awards-the-2018-nobel-peace-prize-laureates-won-already/]

The Geneva-based International Film Festival and Forum on Human Rights concluded today its tour of the world during 2018. Some 40 embassies offered to screen one short film from a choice of six on the programme. The screenings were followed by an evening debate. The festival has enabled a wide audience to see films on issues including women's rights, refugees, migration, the death penalty, intolerance and universal justice.

In Jamaica "Fine Arts To Be Focal Point For 70th Anniversary Human Rights Celebration".  Students of the Edna Manley College of the Visual and Performing Arts  will create murals, photos, sculptures, paintings, and other visual art communicating the power of its human-rights provisions on the occasion of the 70th anniversary of the Universal Declaration of Human Rights. The art pieces will be a major part of the commemorative series 'Art for Human Rights', being staged by the United Nations Jamaica, Ministry of Foreign Affairs and Foreign Trade, the European Union Delegation, and the EMCVPA.
6. UN Secretary-General Antonio Guterres has called upon all to stand up for human rights for everyone, everywhere saying human rights are universal and eternal. "Let's stand up for human rights — for everyone, everywhere," he said in a message marking the Human Rights Day.  For 70 years, the UN chief said, the Universal Declaration of Human Rights has been a global beacon – shining a light for dignity, equality and wellbeing and bringing hope to dark places.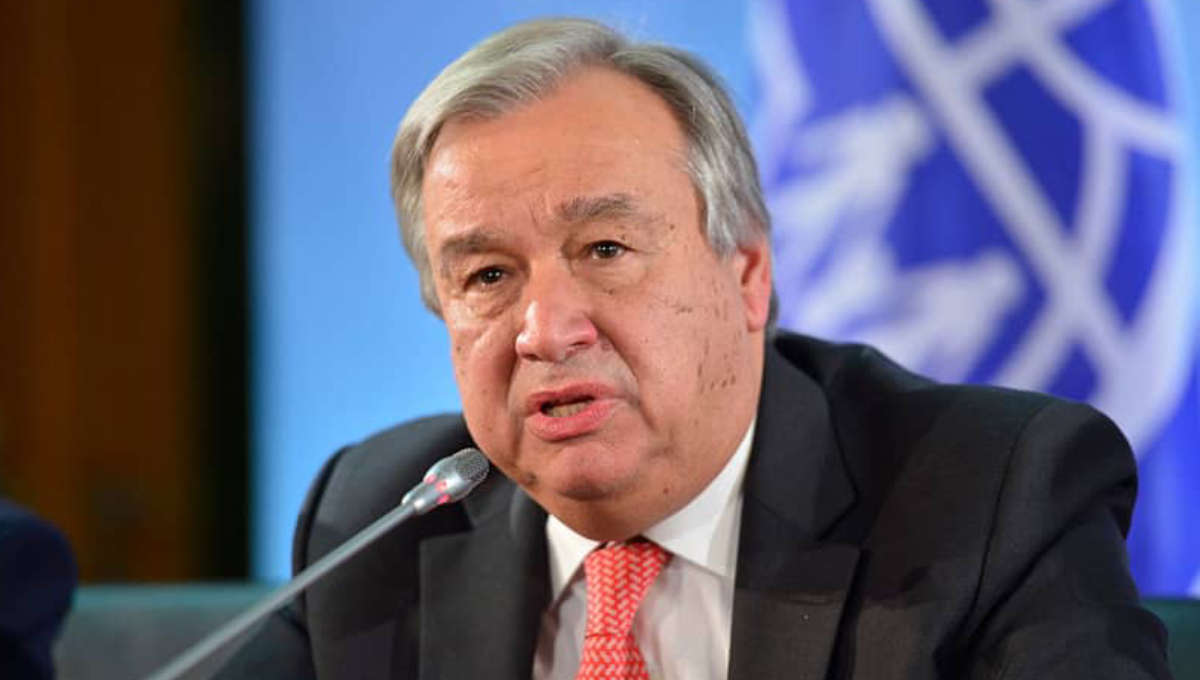 "The rights proclaimed in the Declaration apply to everyone — no matter our race, belief, location or other distinction of any kind," said Guterres adding, "One cannot pick and choose among civil, political, economic, social and cultural rights." Today, the UN chief said, they also honour the human rights defenders risking their lives to protect people in the face of rising hatred, racism, intolerance and repression. "Indeed, human rights are under siege around the world." He said universal values are being eroded and the rule of law is being undermined.
7, The ISHR uses Human Rights Day to draw attention to those brave individuals and organisations who struggle for fairness, justice and equality for us all. It gives 3 examples of how the ISHR supports human rights defenders:
We protect defenders from intimidation and reprisals by authoritarian governments and unscrupulous corporations: learn more by watching our new video here (or click on the image below). See video below:
We mobilise progressive companies
We train and mentor defenders. 
8. The International Humanist and Ethical Union (IHEU) let humanists from around the world, who just so happen to be the elected Board members of the International Humanist and Ethical Union, read parts of the Universal Declaration on Human Rights:
"The UDHR was a tremendous historical leap forward, and it's important to remember — despite some who now claim that the rights encoded in the UDHR are "Western" — that it was an effort led by people from all corners of the world, and in fact many of the strongest voices calling for their rights to be protected came from the global south. But even today these rights which have been declared universal and indivisible are not respected in practice for every person. As you can see from the wealth of human rights stories at iheu.org, we are a frequent and consistent advocate for human rights; we are a critical friend to the best institutions we have for upholding human rights; and we are a champion of humanists and human rights defenders all over the world. We wouldn't need to do this work if we lived in a perfect world. Human rights are under threat today from authoritarian and theocratic governments in too many countries! But our vision remains: We want everyone to live a life of dignity in a world where universal human rights are respected and protected, and where states uphold secularism."  (Gary McLelland– IHEU Chief Executive).
9. Amnesty International, among its many activities on this day such as it Write for Rights campaign [], draws attention to Women Human Rights Defenders, here the example of the Americas:  One of the struggles dominating the Americas region throughout 2018 has been for territory and land, particularly that belonging to Indigenous and Afro-descendant communities, coupled with the fight for a healthy environment. Environmental and land-rights activists throughout the region have demonstrated exemplary bravery in the face of continued threats and acts of violence. Both men and women human rights defenders face these dangers because they dare to raise their voices to denounce environmental damage caused by major economic interests and the damage to their ancestral lands caused by projects that exploit natural resources. Among these brave defenders, women play a vital role. They face specific risks both relating to their activities and because they challenge the traditional roles that society has assigned to them. For being "too vocal", these women are ostracized, intimidated, threatened, subjected to forced disappearance and even murdered. They are not lone victims: their children and families are also targeted. Moreover, women defenders are commonly targeted with sexual violence or threats of sexual attacks in an attempt to intimidate them. Amnesty International's platform Speakout4defenders tells the stories of these brave women who do not renounce their fight, even in the face of threats and violence.
10. Finally, EUROMED Rights use the occasion of Human Rights Day to warn that the just adopted Global Compact on Migration is not enough:
It may be a historic milestone, as the first United Nations' document addressing all aspects of the migration phenomenon globally, but "as we celebrate the 70th anniversary of the Universal Declaration of Human Rights, and ahead of the International Migrants' Day, EuroMed Rights warns against a non-binding approach on such crucial issue, in a context of growing attacks against migrants and people acting in solidarity with them in the Euro-Mediterranean region".
——————
https://edition.cnn.com/2018/12/09/opinions/mukwege-murad-nobel-peace-prize-lemmon/index.html
https://www.interactive.eda.admin.ch/blog/Lists/Posts/Post.aspx?ID=180&lng=&utm_source=Diffusion_English&utm_campaign=89eb15b871-EMAIL_CAMPAIGN_2018_12_10_09_55&utm_medium=email&utm_term=0_0c0f3833a2-89eb15b871-280677953
http://jamaica-gleaner.com/article/art-leisure/20181209/fine-arts-be-focal-point-70th-anniversary-human-rights-celebration
https://www.consilium.europa.eu/en/press/press-releases/2018/12/09/declaration-by-the-high-representative-federica-mogherini-on-behalf-of-the-eu-on-human-rights-day-10-december-2018/#
http://theconversation.com/human-rights-in-2018-ten-issues-that-made-headlines-106534
https://unb.com.bd/category/Bangladesh/lets-stand-up-for-human-rights-for-everyone-everywhere-un-chief/8125
https://iheu.org/civi?page=CiviCRM&q=civicrm/mailing/view&reset=1&id=215
https://www.amnesty.org/en/latest/research/2018/12/rights-today-2018-americas/
https://mailchi.mp/euromedrights/global-compact-on-migration-pacte-mondial-sur-la-migration?e=1209ebd6d8