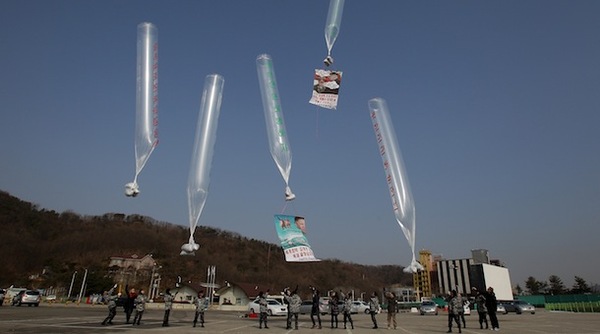 On 2 March 2016) South Korea's legislature passed the North Korean Human Rights Act. The new law mandates the promotion of freedom in North Korea by funding North Korean defector and and refugee organizations, creating a North Korean human rights foundation, and establishing an archive of human rights violations perpetrated against the North Korean people by the Kim regime. The US-based Human Rights Foundation welcomed the Act as the NGO has advocated for such an action and in 2015 established the Global Coalition for the North Korean Human Rights Act.
"This is an astonishing moment. The Republic of Korea has taken its head out of the sand and has finally confronted the cruelty and horror of the North Korean dictatorship. It is a victory for all who support human rights and human dignity," said HRF chairman Garry Kasparov. "We in the Global Coalition are delighted that the South Korean government will—for the first time ever—finance the defector organizations that send films, e-books, radio broadcasts, and educational materials to the North Korean people."
The North Korean Human Rights Act also establishes a public campaign to raise awareness about North Korea's human rights violations and takes steps to ensure that South Korean humanitarian aid is not misused by the Kim regime. The goal of establishing the human rights archive, inspired by the post-war German model, is to monitor and document the crimes of the North Korean dictatorship. It is vital to note that no such archive or record has ever existed in South Korea.
The law's passage comes at a time when the rest of the world unanimously agrees on the extent and gravity of the crimes of the North Korean dictatorship. Earlier today, the U.N. Security Council voted 15-0 to toughen sanctions on the regime.  "People inside the North will know about the law's enactment and it will put considerable pressure on the political elite in Pyongyang," said South Korean politician Kim Moon-soo, who first drafted the law in 2005.
For more information contact: Noemi Gonzalo-Bilbao, (212) 246-8486, noemi@hrf.org
Source: North Korea: HRF Celebrates Overdue South Korean Law Promoting Human Rights
See also: https://thoolen.wordpress.com/2015/05/29/north-korean-defector-ji-seong-ho-in-video-talk/