on 13 February, 2018 carries an article: "Calls in Iran for UN-Sponsored Referendum"
Nobel Peace Prize-winning Iranian lawyer Shirin Ebadi. (AFP)
Following calls by Iran's President Hassan Rouhani to hold a popular referendum to end political gridlock within the country, 15 prominent human rights defenders and activists from several groups issued Monday a statement demanding that a referendum indeed be held in the country , but adding that it should be done under the sponsorship of the United Nations. [Rouhani had originally made the proposal to hold a popular referendum during a speech marking the 39th anniversary of the Islamic Revolution on Sunday.]
One of the signatories, Nobel Peace Prize laureate Shirin Ebadi told Asharq Al-Awsat that the activists' statement is an answer to the popular demands and calls voiced by demonstrators in the last protests that erupted across Iran against the dire internal situation "Iranians want to peacefully transfer authority from a Wilayet el-Faqih regime to a secular parliamentary democratic system," she said. The activists' statement had accused the authority of exploiting religion, hiding behind religious concepts, ignoring public opinion, violating people's rights and freedoms and being greatly incapable of solving the political, social and economic crises in the country. However, Ebadi said that the activists' statement was "independent" from the president's speech.
She said that the 15 activists who signed the statement include Iranian film directors Jafar Panahi and Mohsen Makhmalbaf, lawyer Nisreen Stouda, of Iran's Human Rights Defenders Center in Tehran, lawyer Narges Mohammadi, political activist Hassan Shariatmadari, political figure Abulfadl Qadiani and human rights activist Mohammad Nourizad.
—–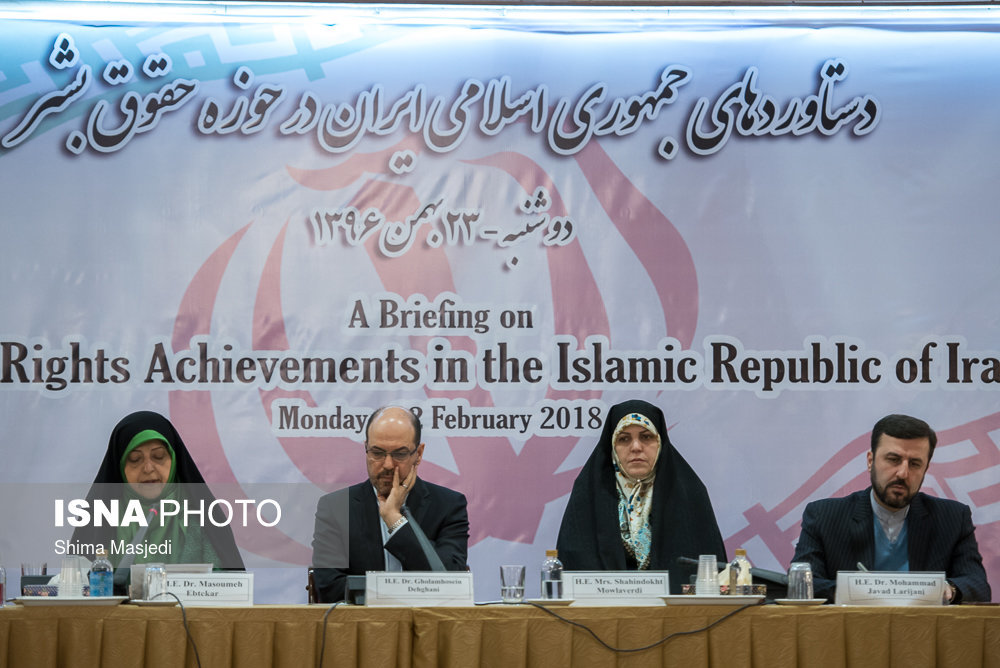 Interesting to note is that at the same time there was a conference in Tehran (as reported by the Tehran Times) in which Mohammad Javad Larijani, secretary of the High Council for Human Rights  in Iran, has said that Iran is seeking close cooperation with the United Nations on issues related to human rights. "Islamic Republic is willing to work with international HR bodies, especially Human Rights Council," Larijani told the conference attended by a number of foreign diplomats based in Tehran.
According to the newspaper .."Double standards and selective approaches should be avoided in the area of the human rights. The special rapporteurs are obliged to be professional and neutral and avoid their political motivations affect their mission. Unfortunately, the special rapporteurs to Iran have mostly refrained to respect these principles and made claims far from realities. The special rapporteurs should have methodology and should not simply publish what they receive from unreliable sources. There are impediments to hold a constructive talks on the issue of human rights at the international level. The first impediment is double standards which are destructive. The second is using the human rights as tool to reach political motivations and the third is terrorism and supporting terrorists as defenders of human rights.
See also: https://humanrightsdefenders.blog/2014/02/02/larijani-brothers-iran-attack-un-rapporteur-and-human-rights-defenders/
—