Kenneth Roth wrote in the Guardian of 10 January 2023 "I once ran Human Rights Watch. Harvard blocked my fellowship over Israel. I was told that my fellowship at the Kennedy School was vetoed over my and Human Rights Watch's criticism of Israel".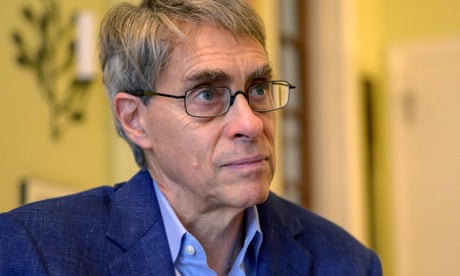 . ..If any academic institution can afford to abide by principle, to refuse to compromise academic freedom under real or presumed donor pressure, it is Harvard, the world's richest university. Yet the Kennedy School's dean, Douglas Elmendorf, vetoed a human rights fellowship that had been offered to me because of my criticism of Israel. As best we can tell, donor reaction was his concern.
Soon after I announced my departure from Human Rights Watch [see: https://humanrightsdefenders.blog/2022/04/27/after-almost-30-years-kenneth-roth-will-leave-human-rights-watch/], the Kennedy School's Carr Center for Human Rights Policy reached out to me to discuss offering me a fellowship. ..
.. in anticipation of my stay at the school, I reached out to the dean to introduce myself. We had a pleasant half-hour conversation. The only hint of a problem came at the end. He asked me whether I had any enemies.
It was an odd question. I explained that of course I had enemies. Many of them. That is a hazard of the trade as a human rights defender.
I explained that the Chinese and Russian governments had personally sanctioned me – a badge of honor, in my view. I mentioned that a range of governments, including Rwanda's and Saudi Arabia's, hate me. But I had a hunch what he was driving at, so I also noted that the Israeli government undoubtedly detests me, too.
That turned out to be the kiss of death. Two weeks later, the Carr Center called me up to say sheepishly that Elmendorf had vetoed my fellowship. He told Professor Kathryn Sikkink, a highly respected human rights scholar affiliated with the Kennedy School, that the reason was my, and Human Rights Watch's, criticism of Israel.
That is a shocking revelation. How can an institution that purports to address foreign policy – that even hosts a human rights policy center – avoid criticism of Israel. Elmendorf has not publicly defended his decision, so we can only surmise what happened. He is not known to have taken public positions on Israel's human rights record, so it is hard to imagine that his personal views were the problem.
But as the Nation showed in its exposé about my case, several major donors to the Kennedy School are big supporters of Israel. Did Elmendorf consult with these donors or assume that they would object to my appointment? We don't know. But that is the only plausible explanation that I have heard for his decision. The Kennedy School spokesperson has not denied it.
Some defenders of the Israeli government have claimed that Elmendorf's rejection of my fellowship was because Human Rights Watch, or I, devote too much attention to Israel. The accusation of "bias" is rich coming from people who themselves never criticize Israel and, typically using neutral sounding organizational names, attack anyone who criticizes Israel.
Moreover, Israel is one of 100 countries whose human rights record Human Rights Watch regularly addresses. Israel is a tiny percentage of its work. And within the Israeli-Palestinian context, Human Rights Watch addresses not only Israeli repression but also abuses by the Palestinian Authority, Hamas and Hezbollah.
In any event, it is doubtful that these critics would be satisfied if Human Rights Watch published slightly fewer reports on Israel, or if I issued less frequent tweets. They don't want less criticism of Israel. They want no criticism of Israel.
The other argument that defenders of Israel have been advancing is that Human Rights Watch, and I, "demonize" Israel, or that we try to "evoke repulsion and disgust". Usually this is a prelude to charging that we are "antisemitic".
Human rights advocacy is premised on documenting and publicizing governmental misconduct to shame the government into stopping. That is what Human Rights Watch does to governments worldwide. To equate that with antisemitism is preposterous. And dangerous, because it cheapens the very serious problem of antisemitism by reducing it to criticism of Israel. See also: https://humanrightsdefenders.blog/2022/02/04/amnesty-joins-debate-on-apartheid-versus-palestinians-but-reactions-debase-struggle-against-real-antisemitism/
The issue at Harvard is far more than my own academic fellowship. I recognized that, as an established figure in the human rights movement, I am in a privileged position. Being denied this fellowship will not significantly impede my future. But I worry about younger academics who are less known. If I can be canceled because of my criticism of Israel, will they risk taking the issue on?
The ultimate question here is about donor-driven censorship. Why should any academic institution allow the perception that donor preferences, whether expressed or assumed, can restrict academic inquiry and publication? Regardless of what happened in my case, wealthy Harvard should take the lead here.
To clarify its commitment to academic freedom, Harvard should announce that it will accept no contributions from donors who try to use their financial influence to censor academic work, and that no administrator will be permitted to censor academics because of presumed donor concerns. That would transform this deeply disappointing episode into something positive.
See also the reaction by Gerald L. Neuman: https://hrp.law.harvard.edu/staff-reflections/hks-kenneth-roth-and-the-message-to-human-rights-defenders/
https://www.theguardian.com/commentisfree/2023/jan/10/kenneth-roth-human-rights-watch-harvard-israel