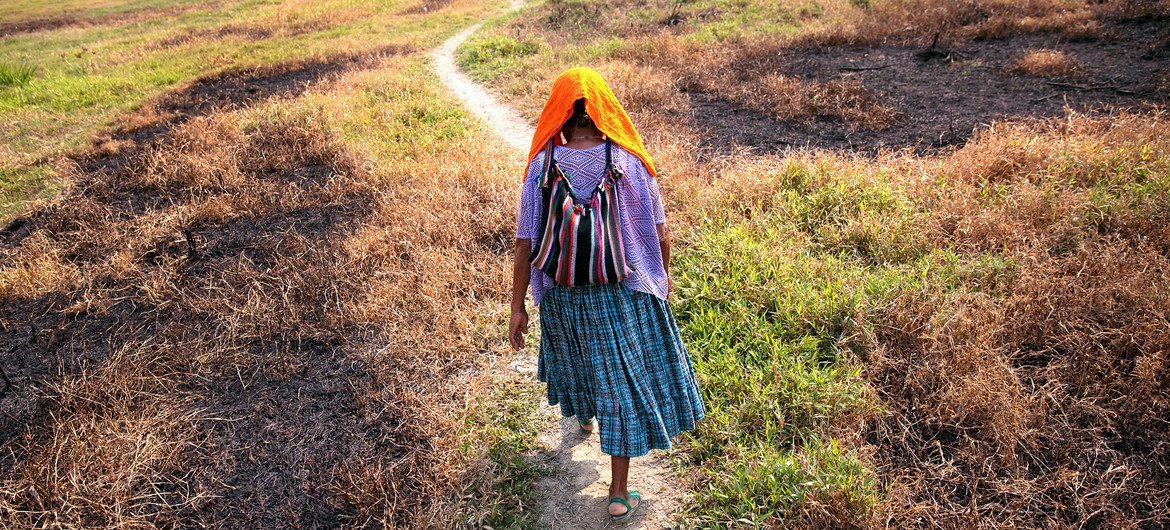 UN Women/Ryan Brown After surviving military enslavement in Guatemala, Maria Ba Caal received help through an emergency grant from the UN Voluntary Fund for Victims of Torture.
26 June 2020 was the International Day in Support of Victims of Torture. Torture is an "egregious abuse of human rights", UN Secretary-General António Guterres said. Although international law "unequivocally prohibits torture in all instances", the UN chief pointed out that it nevertheless continues in many countries, "even those where it is criminalized".
"On this International Day in Support of the Victims of Torture, human rights defenders and survivors of torture around the world take the opportunity to speak out against this abhorrent denial of human dignity and they act to remember and support its victims", Mr. Guterres said in his message.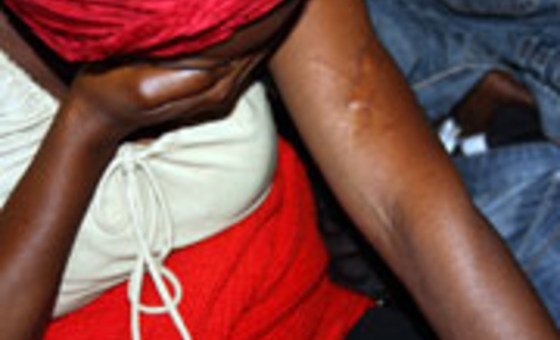 Its prohibition forms part of customary international law, which means that it is binding on every member of the international community, regardless of whether a State has ratified international treaties that expressly prohibit the practice or not, according to the UN.  Moreover, the systematic or widespread practice of torture constitutes a crime against humanity.
The UN Voluntary Fund for Victims of Torture, channels funding to assist victims of torture and their families by awarding hundreds of grants to civil society organizations worldwide for medical, psychological, legal, social and other assistance.  It contributes to the rehabilitation, reparation, empowerment and access to remedies for nearly 50,000 torture survivors each year.
And to underline that torture is still very much a problem today the Himalayan Times of 26 June writes "that despite new criminal laws, impunity for acts of torture, ill-treatment prevails in detention" in Nepal
The International Commission of Jurists (ICJ), Advocacy Forum (AF) and Terai Human Rights Defenders Alliance (THRD Alliance) have voiced concerns about the near-total failure by authorities to investigate and prosecute acts of torture in Nepal. On the occasion of the International Day in Support of Victims of Torture, the three rights organisations urged the Government of Nepal to investigate into all allegations of torture and ill-treatment, and to bring prosecutions where warranted under the criminal provisions of the Penal Code…
The ICJ has made an appeal to the Government of Nepal to establish an independent preventative mechanism for monitoring of detention centres and to become party to the Optional Protocol of the Convention on Torture. Nearly two years after provisions in the new Penal Code came into effect, not a single torture prosecution appears to have been brought. There have also been very few instances in which victims have received an effective remedy and reparation for their ill-treatment, the press release stated.
Nepal has, as per the statement, failed to meet its obligations in this regard under article 2(3) of the International Covenant of Civil and Political Rights and article 14 of the Convention Against Torture….
The AF and THRD Alliance both published reports on Friday that document instances of torture and other ill-treatment against detainees over the past year. Some 20 per cent of the more than 1,000 detainees interviewed reported some form of unlawful ill-treatment during confinement.
https://news.un.org/en/story/2020/06/1067072
https://thehimalayantimes.com/nepal/rights-organisations-urge-government-to-prosecute-acts-of-torture-ill-treatment/