"Making women's lives visible is a political act," says The Asia Foundation's Jane Sloane. "There are many women human-rights defenders who are akin to modern day Joans of Arc. I wish more of their stories could be the inspiration for feature films." Sloane was recently awarded an Atlantic Fellowship from the London School of Economics' Inequalities Institute. She used the opportunity to launch an exhibition called FRAME: How Asia-Pacific Feminist Filmmakers and Artists Are Confronting Inequalities.
A collaboration with photographers and art directors Ariel and Sam Soto-Suver, and Maxine Williamson, artistic advisor and exhibition manager, FRAME showcases eight Asia-Pacific screen artists who are exploring and confronting inequality through their work both in front of and behind the camera: Anida Yoeu Ali, Jan Chapman, Mattie Do, Rubaiyat Hossain, Erica Glynn, Leena Yadav, Van Ha, and Anocha Suwichakornpong.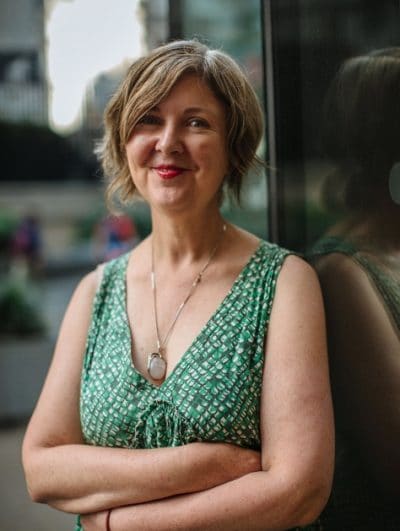 With FRAME now touring internationally, in this interview Sloane talks about her film series with InAsia
….I've also felt some frustration that so many women filmmakers in Asia and the Pacific aren't being recognized for their work. I believe focusing on feminist filmmakers is a way to address the broader inequalities that women face as filmmakers.
Is this an important moment for women filmmakers in Asia?
Well, I think it's a tipping point because of movements such as #MeToo, the Sustainable Development Goals, and 50/50 by 2020. With Asia now producing over half of the world's films, it has real potential as the ground from which a lot of women filmmakers can spring. One of the biggest issues in Asia and the Pacific is violence against women, and film is a powerful way to engage people in that conversation. I lead the work to empower women at The Asia Foundation, and something really interesting from the Foundation's latest survey in Bangladesh is that boys around the age of nine and 10 are at a key moment in formulating their lifelong attitudes towards girls and women. Film is one of the most accessible mediums for young people in many Asian countries, and it has huge potential to influence the attitudes and behavior of the next generation.
Tell me about the films that are featured in FRAME. Are they very different from one another?
They are. There's Mattie Do—her filmmaking captures the phenomenal wealth disparities that exist in Laos. Van Ha's documentaries in Vietnam have focused on the dislocation of people living in poverty because of the effects of urbanization and corporatization. Erica Glynn, an indigenous Australian filmmaker, is really focused on issues such as the entrenched illiteracy that's a reality for many Aboriginal and Torres Strait Island peoples. Anida Ali's work spectacularly challenges assumptions around gender, race, class, and religious identity, including Islamophobia, which is particularly important given the recent terrorist attack in New Zealand. Anocha Suwichakornpong has used film to make visible the roles that women have played as leaders and change-makers in history. And Jan Chapman, producer of The Piano, has played an instrumental role in lifting up strong female figures in filmmaking. I think that is the power of film, that it can challenge the audience at so many different levels.
With civil society under pressure in many places in Asia right now, how have these women been able to navigate the political landscape to maintain some freedom of expression in their films?
I think that the space for women to organize is closing down at the moment. It makes it harder for women to speak—in public spaces and in film. Often, it's been a combination of tactics—diplomacy, organizing, networking. These filmmakers are so committed to their filmmaking that they have become very skilled at finding money, finding talent, and negotiating where they can film and under what conditions. When I was in the Philippines recently, a group of feminist filmmakers specifically asked whether I could capture the story of their work in Mindanao tracking the role of women organizing and speaking out to end conflict and save lives. So, I feel like FRAME has really struck a chord, and that it's something whose time has come.
Jane Soane is director of The Asia Foundation's Women's Empowerment Program. She can be reached at jane.sloane@asiafoundation.org. The views and opinions expressed here are those of the interviewee, not those of The Asia Foundation.
—
https://asiafoundation.org/2019/04/24/frame-filmmakers-making-womens-lives-visible/