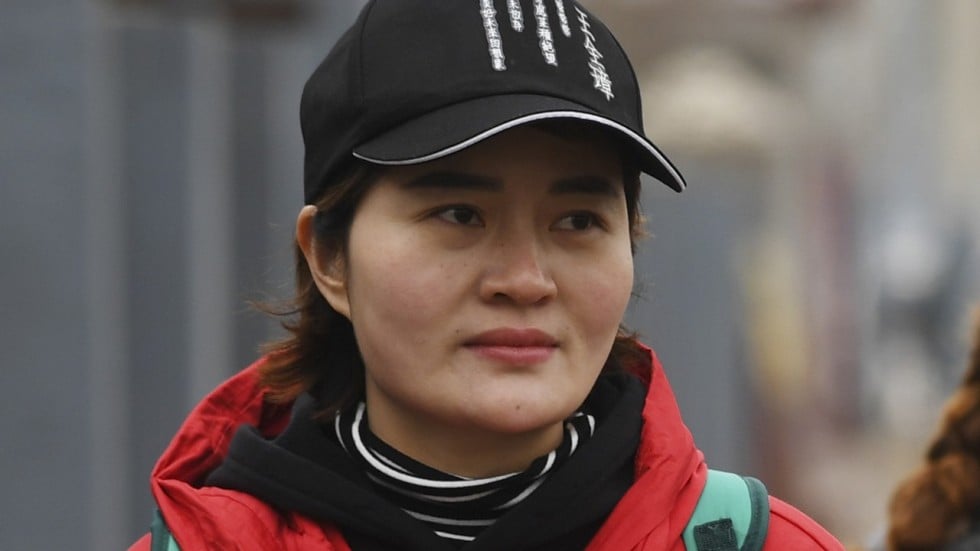 On 27 November, 2018 
Li Wenzu
, Chinese '709' campaigner won the
Edelstam human rights award
[
see: http://trueheroesfilms.org/thedigest/awards/edelstam-prize
]
Li is barred from leaving the country, so at Tuesday night's ceremony, the organisers could only air a recorded video message from Li and present the award on Li's behalf to Yuan Weijing, wife of the exiled and blind Chinese legal campaigner
Chen Guangcheng
. It was the first time the Edelstam Prize, named after Swedish diplomat Harald Edelstam, was awarded to a Chinese person.
Li Wenzu is the wife of detained human rights lawyer
Wang Quanzhang.
She was barred from  leaving China after her high-profile 170km march from Beijing to Tianjin in April, when she petitioned to visit the husband she has not seen since his arrest in the summer of 2015. Wang, now 42, was among the 300 lawyers and legal activists taken by the Chinese government during a crackdown that began on July 9, 2015. Critics said the campaign was an effort to silence China's human rights defenders. In the aftermath of what became known as the "709" crackdown, Li and other spouses of detainees formed a support group and began campaigning for their release. [see https://humanrightsdefenders.blog/2015/07/29/the-remarkable-crackdown-on-lawyers-in-china-in-july-2015/]
"When I heard the news of the award, I was nervous because I felt that in China there were so many people who worked hard for the 709 case, and their achievements were far greater than mine. Everything that I've done is just what I should do. I don't deserve this award. So thanks to everyone for the encouragement and recognition," Li said on Wednesday. "Every 709 family is now facing problems," she said. "For example, the lawyers who have been released are still strictly controlled by the authorities. They are almost unable to work normally. Without income, family life is a big problem.
"Second, the released lawyers need a long time to recover because of the torture, the physical and mental damage [they have suffered]. In the process, I think it was very important for lawyers to be reunited with their family members. Therefore, the 709 families and wives did not return to an easy life when their husbands came home," she said.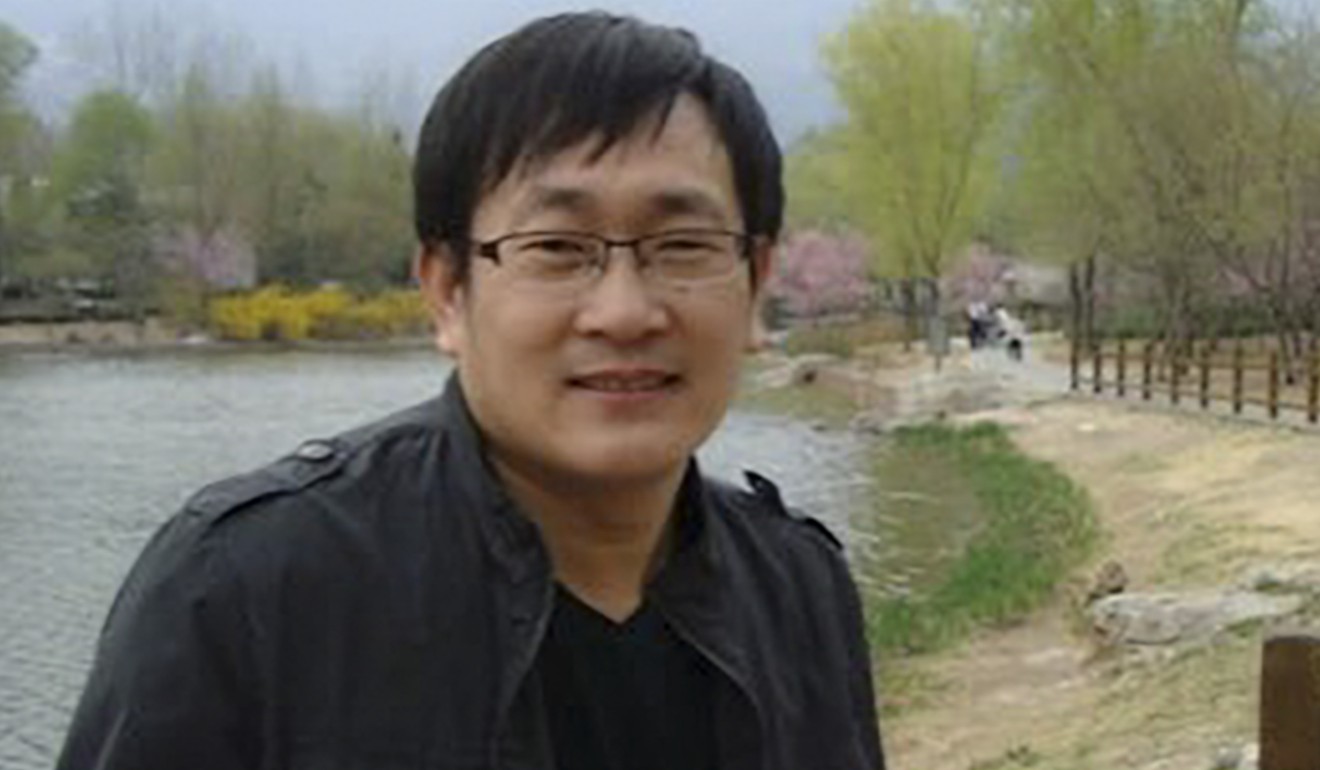 Most of the 709 detainees were released, but several were jailed. Only Wang, who was charged with subverting state power in February 2017, remains behind bars in Tianjin awaiting trial. In her video message for the Edelstam ceremony, Li voiced her fears for her husband: "Only Wang Quanzhang remains in extended detention. I am really worried and afraid that he might never leave jail in his lifetime". [see also: https://humanrightsdefenders.blog/2017/12/30/rsdl-chinas-legalization-of-disappearances/]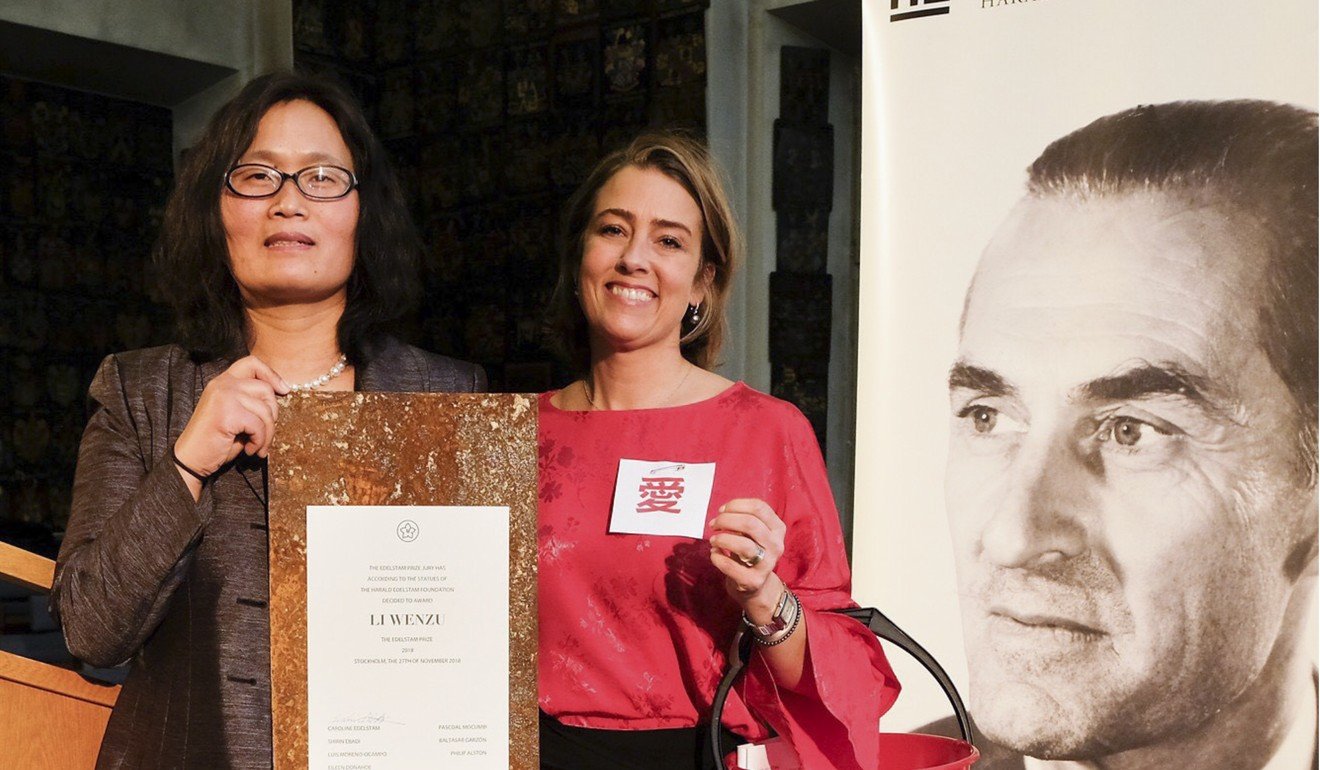 Caroline Edelstam, the founder and president of the Edelstam Foundation, said Li "has continued advocating, beyond her personal interest, for the principles of rule of law and democracy in China, and campaigned not only for her husband's release but also for the freedom of all the victims of violations of human rights in China".