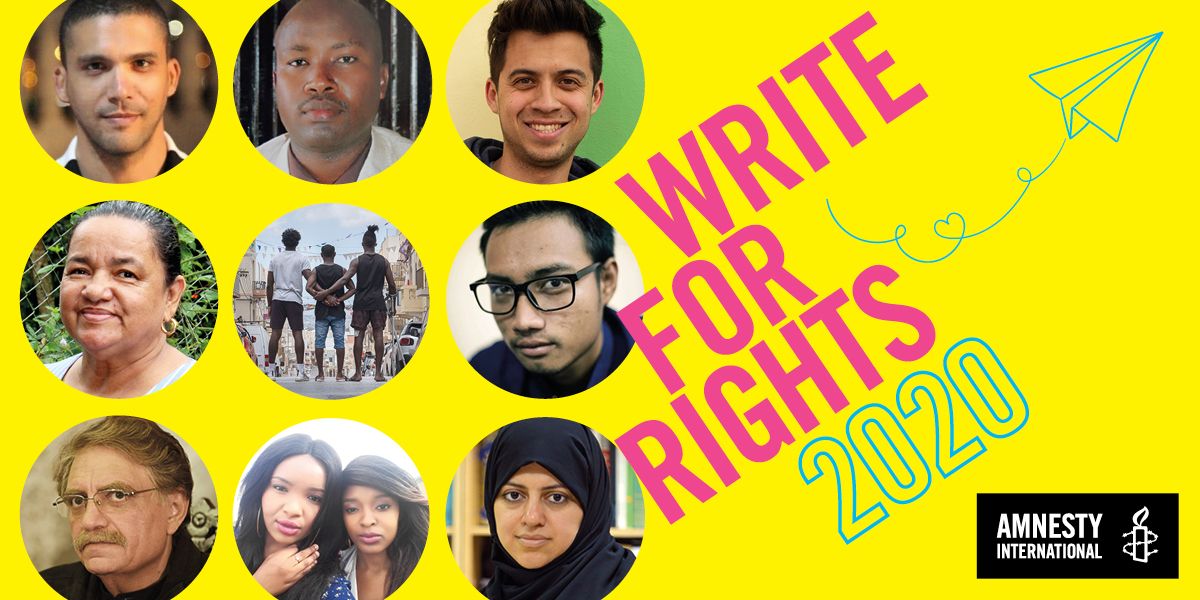 On 2 November 2020 Amnesty International has launched its flagship annual letter-writing campaign, Write for Rights, to help change the lives of people around the world who have been attacked, jailed, harassed or disappeared for standing up for their rights.
During Write for Rights – which takes place between November and December each year – people around the world will send millions of cards, emails and tweets of solidarity to individuals or groups of people whose freedoms are being denied, or write letters putting pressure on those in power to stop the abuses being committed against them.
This year, the campaign will support ten individuals who are suffering abuses, including:
Write for Rights goes back to the very roots of Amnesty International, which was founded in 1961, with Amnesty's early campaigners writing letters of support to those affected by human rights abuses, as well as letters of concern to governments around the world.
For last year, see: https://humanrightsdefenders.blog/2019/11/18/amnestys-write-for-rights-campaign-2019-launched-today-focuses-on-youth-activists/
https://www.amnesty.org.uk/press-releases/millions-letters-texts-and-tweets-sent-free-ten-individuals-human-rights-abuses