Global leaders and civil society groups are to launch a COVID-19 Grassroots Justice Fund to help marginalised and oppressed communities protect their rights during the pandemic and ensure equitable recovery.
Mary Robinson, Chair of The Elders and former UN High Commissioner for Human Rights, said on 22 July 2020: "COVID-19 has exacerbated the problems of inequality and injustice and made it harder for grassroots organisations to provide much needed support. The COVID-19 Grassroots Justice Fund is a lifeline to these organisations as they adapt to the challenges created by this unprecedented pandemic, and I am proud that The Elders are supporting it with our partners."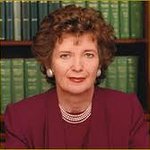 The Elders, the Legal Empowerment Network, Namati, Justice For All, Pathfinders and the Fund for Global Human Rights have come together as non-funding partners to assemble the COVID-19 Grassroots Justice Fund, which aims to raise US$1 million to support 100 grassroots justice groups within 12-18 months.
The Legal Empowerment Network will ensure that grantee selection is led by and for grassroots justice leaders. The Fund for Global Human Rights will administer funds, bringing to bear its deep experience channelling resources to grassroots groups around the world. The Pathfinders develop evidence-based strategies for justice for all in a pandemic and will make the case for investing in grassroots justice organisations as part of the pandemic response. The Elders will use their powerful global platform to highlight the vital work of grassroots justice in the pandemic.
…
A one-time grant will be provided to qualified grassroots justice defenders and aims to help save lives and address the intertwined health, economic and justice crisis. Applications will initially be limited to groups who have already participated in the Legal Empowerment Network's COVID-19 Justice Challenge and other COVID-19 activities. An open call will be announced in the future to wider groups, depending on availability of funds…
https://www.looktothestars.org/news/19835-new-covid-19-justice-fund-targets-1-million-for-grassroots-groups