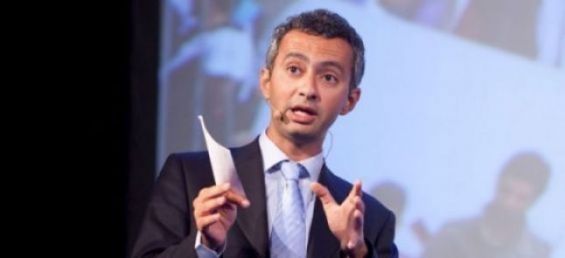 Former Moroccan journalist Ahmed Reda Benchemsi. / Ph. DR
On 20 August 2019 Human Rights Watch (HRW) denounced Algeria's expulsion of former Moroccan journalist Ahmed Reda Benchemsi, who acts as its Middle East communications and advocacy director. In a statement, the NGO recalled that Benchemsi arrived in Algeria on August 1 on behalf of the organization. Police arrested him on August 9 around 2 pm, while he «was observing the 25th consecutive Friday pro-democracy demonstration in downtown Algiers». Authorities confiscated his phone and laptop and «ordered him to provide his passwords to unlock both devices, which he refused to do».
«Ahmed Benchemsi was in Algiers simply doing his job observing human rights conditions», executive director of Human Rights Watch Kenneth Roth said. «His arbitrary arrest and mistreatment send the message that authorities don't want the world to know about the mass protests for more democracy in Algeria», Roth added.
Benchemsi lawfully entered Algeria and revealed his professional affiliation at the request of the authorities, said HRW, recalling that the Moroccan had already made three trips to Algeria since 2017 on behalf of the organization. The Algerian authorities have not, at any time, informed Benchemsi of the charges he could be facing or the legal basis to confiscate and keep his passports, his telephone and his laptop, or to demand that he provides the passwords of the devices, he denounces. «Benchemsi's mistreatment is a sobering reminder of the risks faced every day by Algerian human rights defenders exposing and reporting on government abuses», Roth concluded.
https://en.yabiladi.com/articles/details/82356/denounces-arrest-mistreatment-ahmed-reda.html