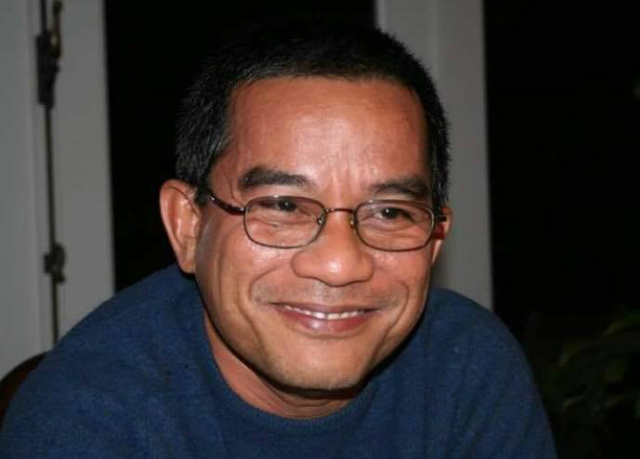 Benjamin Ramos is hailed for his work as a lawyer for marginalized sectors. Photo from the National Union of Peoples' Lawyers' Facebook page
On Wednesday, 7 November many NGOs condemned the murder of human rights lawyer Benjamin Ramos, which comes amid continuous violence against human rights defenders in the Philippines.  Ramos, the secretary-general of the Negros Occidental arm of the National Union of Peoples' Lawyers (NUPL), was shot dead by riding-in-tandem assailants on Tuesday night, 6 November in Kabankalan City. A known human rights defender, Ramos represented political prisoners, farmers, and other members of marginalized sectors in his career as a pro-bono lawyer. Among those he worked with were the Mabinay 6, including youth leader and University of the Philippines Cebu alumna Myles Albasin. They were arrested in March 2017 in Mabinay, Negros Oriental, following an alleged clash with government troops.
The Commission on Human Rights (CHR) expressed concern that Ramos' death is the latest in the "growing incidents of injustices reported.' "We call on the government to act with urgency in pinning down the perpetrators of this violence and proceed with active measures that would protect the safety of human rights defenders who continue to serve this country's most vulnerable and marginalized," CHR spokesperson Jacqueline de Guia said.
NUPL, in a statement, said "beastly attacks by treacherous cowards cannot go on." "Not a few of our members have been attacked and killed before while literally practicing their profession and advocacies in the courts, in rallies, in picket lines, in urban poor communities, and in fact-finding missions," NUPL said.
Human Rights Watch (HRW), meanwhile, tagged the incident as "a blow to the human rights movement in the country" which has suffered from threats, including from President Rodrigo Duterte himself. "We demand an impartial investigation into Ramos' murder and the many other attacks against lawyers in the Philippines and that the authorities bring the perpetrators to justice," said Carlos Conde of HRW Asia Division.
"I condemn the murder of a fellow member of the Bar. I am outraged at the thought that his advocacy could have caused his own murder or might justify it. His murder is inexcusable and must be investigated, and the perpetrators, brought to justice," Chel Diokno national chairman of the Free Legal Assistance Group (FLAG)said in a statement.
In 2017 alone, Ireland-based Front Line Defenders recorded 60 deaths in the Philippines. Since 2001, there have been at least 613 documented killings. To see some of my earlier posts on the Philippines, see: https://humanrightsdefenders.blog/tag/philippines/
Facing death threats, human rights groups have repeatedly called on the government to recognize their role in society by passing the human rights defenders' protection bill
https://www.rappler.com/nation/216116-groups-condemn-lawyer-benjamin-ramos-murder-attack-against-human-rights-movement