On 21 March 2023 Justice & Peace Netherlands launched a new call for applications for human rights defenders at risk to participate in Shelter City. The deadline for applications is 4 April 2023. Now extended to 11 April.
Shelter City is a global movement of cities, organizations and people who stand side by side with human rights defenders at risk. Shelter City provides temporary safe and inspiring spaces for human rights defenders at risk where they re-energise, receive tailor-made support and engage with allies.
From September 2023 onwards, several cities in the Netherlands will receive human rights defenders for a period of three months. At the end of their stay in the Netherlands, participants are expected to return with new tools and energy to carry out their work at home.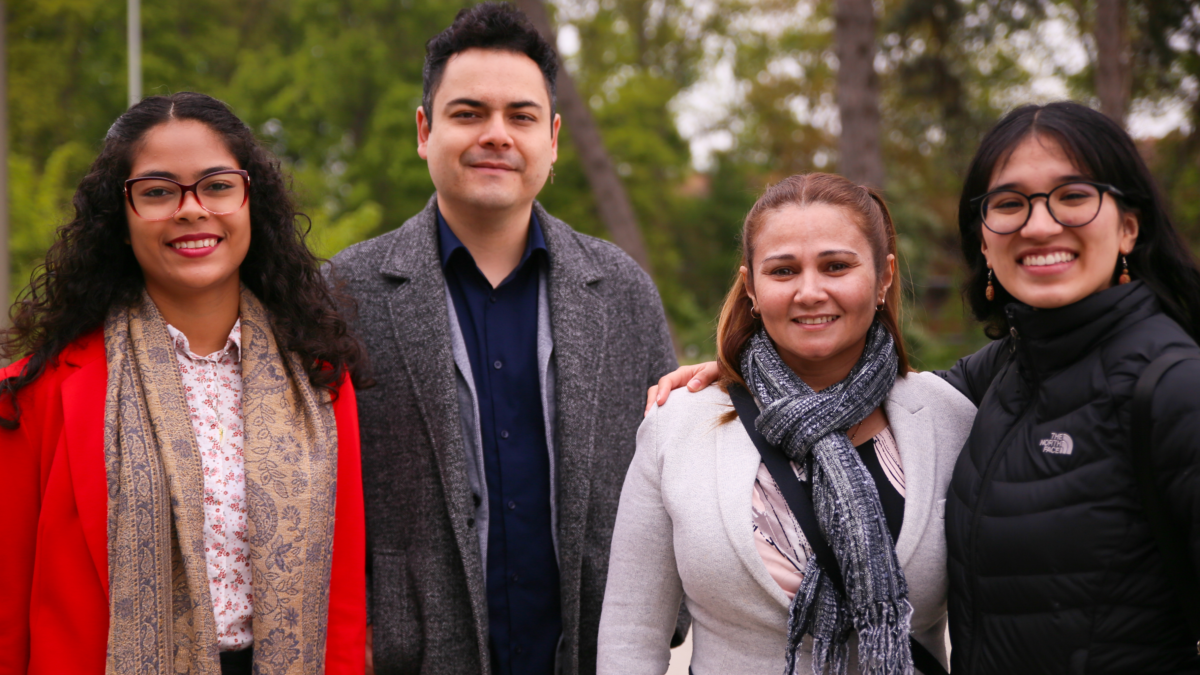 Visit to the ICC in The Hague, 2022
Journalists' Safe Haven Initiative: Justice & Peace aims to promote the safety of journalists, and in particular women journalists, worldwide so that they can build new strategies and continue their important work for freedom of expression in their country of origin. With support from the Dutch Ministry of Foreign Affairs, Justice & Peace will be able to provide two additional temporary safe spaces per year in The Hague for journalists at risk and provide them with tailor-made support.
Justice & Peace and the Asser Institute have established a collaborative relationship to strengthen and support the capacity of local human rights defenders worldwide. In the context of the Institute's Visiting Researchers Programme, the Asser Institute hosts one Fellow per year within the framework of the Shelter City initiative by Justice & Peace. The selected Fellow will carry out a research project during the three-month period and take part in other human rights relevant (research) activities of the Asser Institute. In line with these activities, closer to the end of the three-month period, the Fellow will have to present the relevant research findings in a public or closed event. The Fellow may also participate in other (public) events like lectures or (panel) discussions.
To be eligible for Shelter City, human rights defenders should meet the following conditions:
They implement a non-violent approach in their work;
They are threatened or otherwise under pressure due to their work or activism;
They are willing and able to return to their country of origin after 3 months;
They are willing to speak publicly about their experience or about human rights in their country to the extent that their security situation allows;
They have a conversational level* of English (limited spots are available for French or Spanish speaking human rights defenders);
They have a valid passport (with no less than 18 months of validity at the time of applying) or be willing to carry out the procedures necessary for its issuance. Justice & Peace covers the costs of issuing a passport and / or visa (if applicable);
They are not subjected to any measure or judicial prohibition to leave the country;
They are willing to begin their stay in the Netherlands around September 2023.
Note that additional factors will be taken into consideration in the final round of selection, such as the added value of a stay in The Netherlands as well as gender, geographic, and thematic balance. Please note that only under exceptional circumstances are we able to accept human rights defenders currently residing in a third country.
see also: https://humanrightsdefenders.blog/2022/04/20/shelter-city-netherlands-call-for-applications-for-september-2022/
To apply for Shelter City, use the online application form below. An independent commission will select the participants.
For more information, please contact us at sheltercity@justiceandpeace.nl.