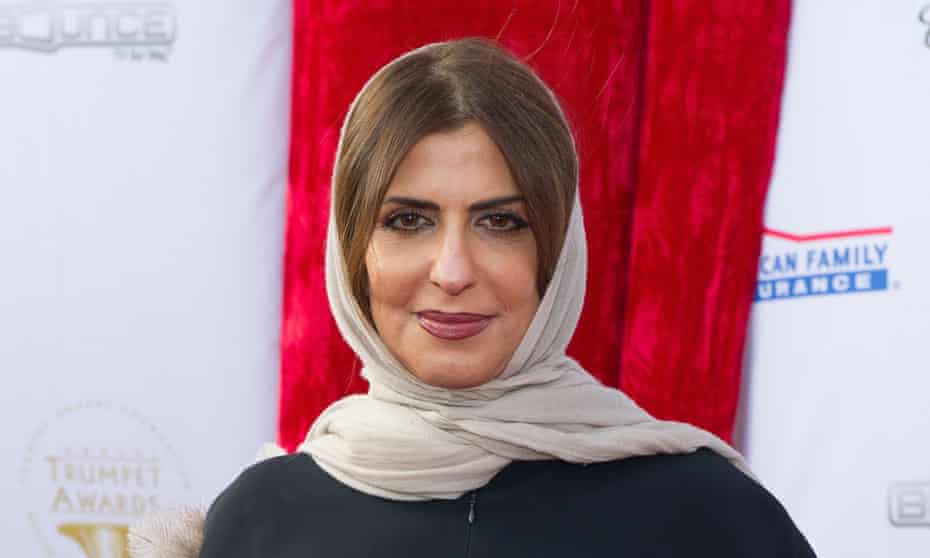 Photograph: Marcus Ingram/Getty Images
Martin Chulov in the Guardian of 9 January 2022 relates how a Saudi princess and human rights advocate has returned to her home in Jeddah after three years in a state prison without charge.
Princess Basmah bint Saud bin Abdulaziz Al Saud, 57, a staunch critic of her cousin and Saudi Arabia's de facto leader, Mohammed bin Salman, was released on Saturday, along with her daughter, Souhoud Al Sharif, who was arrested with her in March 2019.
Mystery surrounds the pair's detention and release, which was met with silence by Saudi officials over the weekend. However, announcing her arrest on Twitter 13 months after she vanished, Princess Basmah claimed to have done no wrong and said she was facing "very critical" health issues. Her tweets in April 2020, which were apparently sent from detention, were quickly deleted. The move appeared to fit a pattern of the arrest of dozens of Saudi dissidents and attempts to spy on activists in exile.
Saudi dissidents and rights activists say Basmah had been especially vocal about a crackdown on dissent and consolidation of power led by Prince Mohammed. She had also been critical of the kingdom's treatment of women, who had little ability to shape their lives under the kingdom's heavily restrictive guardianship laws – some of which have been revoked in the past three years.
"She thought that her family connections would give her cover," said one senior Saudi royal in exile. "But MBS [Mohammed bin Salman] has locked up bigger family members than her."
Basmah's legal adviser, Henri Estramant, confirmed on Saturday: "The princess is doing fine but will be seeking medical expertise. She seems worn out but is in good spirits, and thankful to reunite with her sons in person.".
Basmah had been due to travel abroad for medical treatment around the time of her arrest and was informed after her detention that she was accused of trying to forge a passport, a close relative said at the time. The nature of her illness has never been disclosed.
Following her release, the rights group ALQST for Human Rights said: "She was denied the medical care she needed for a potentially life-threatening condition. At no point during her detention has any charge been levelled against her."
https://www.independent.co.uk/news/world/middle-east/saudi-princess-basmah-prison-release-b1989423.html
https://www.theguardian.com/world/2022/jan/09/outspoken-saudi-princess-released-after-nearly-three-years-in-jail