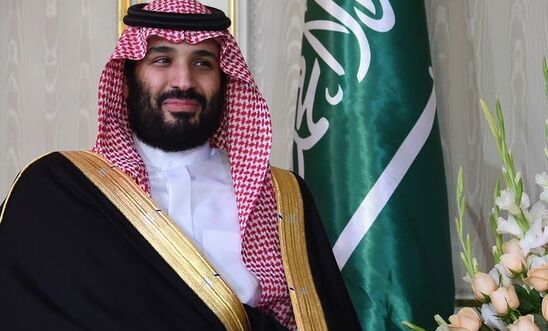 Saudi Arabia's protracted effort to purchase Newcastle United finally came to an end last week © Getty Images
Amnesty International UK has called on the English Premier League to update its Owners' and Directors' test, and has sent a proposed updated test to the Premier League's Chief Executive, Richard Masters. Criticising the current test as "hopelessly unsuited" to the task of ensuring proper scrutiny of the human rights records of those trying to buy into English football clubs, Amnesty has commissioned a new human rights-compliant test from corporate lawyers David Chivers QC and Seamus Woods of Erskine Chambers, together with a detailed legal analysis.
The Premier League has recently been supportive of Black Lives Matter solidarity protests from players and clubs, while Amnesty has also praised clubs – including many in the Premier League – for their part in the Football Welcomes project celebrating the contribution refugees make to the game.
Amnesty's intervention comes as the highly controversial attempt by a consortium of buyers – including Saudi Arabia's Public Investment Fund – to purchase Newcastle United Football Club has thrown a spotlight on human rights issues surrounding the ownership of Premier League clubs.[https://humanrightsdefenders.blog/2020/07/31/saudi-backed-investors-pull-out-of-newcastle-deal/] Amnesty's legal analysis shows that the league's current Owners' and Directors' test has numerous serious shortcomings. For example, the test bars someone on the sex offenders register from becoming an owner or director, but has no such prohibition for those complicit in acts of torture, slavery, human trafficking or even war crimes.
Amnesty's analysis – "Proposed change to the Premier League Rules Owners' and Directors' test to address international human rights and discrimination" – points out that the phrase "human rights" does not even appear in the text of the test despite English football supposedly adhering to FIFA standards – article 3 of FIFA's statutes says that the international football body is "committed to respecting all internationally recognised human rights".
Among other things, the new test from Amnesty calls for the Premier League Board to consider whether a prospective owner or director has been complicit in serious violations of international human rights law or any conduct that is at odds with the Premier League's anti-discrimination policy.
Premier League must act on sportswashing
In April, Amnesty wrote to Richard Masters raising concerns about the Newcastle takeover, warning it was part of Saudi Arabia's efforts to "sportswash" its human rights record – with investment in top-level sport used as a "rebranding" tool to deflect attention away from human rights issues. Under Crown Prince Mohammed bin Salman's leadership there has been a crackdown in Saudi Arabia, with government critics and human rights defenders arrested – including prominent women's rights activists – tortured and put on trial. In October 2018, the journalist Jamal Khashoggi was murdered in the Saudi consulate in Istanbul, a killing which the UN has said was "overseen, planned and endorsed by high-level officials" of the Saudi state. (For more information on the human rights situation in Saudi Arabia, go here).
Amnesty warned that the Premier League risked "becoming a patsy" of Saudi sportswashing efforts unless it fully considered the human rights situation in Saudi Arabia as part of its scrutiny of the Newcastle deal – scrutiny its current Owners' and Directors' test failed to provide. After the collapse of the Saudi-Newcastle deal last week, Amnesty said the attempted purchase had been a "blatant attempt" at sportswashing, with the Saudi authorities attempting to "buy into the passion, prestige and pride of Tyneside football".
Amnesty's new letter to Mr Masters urges the Premier League boss to give "careful consideration" to the proposed improved test, and offers to set up a meeting between the Premier League, Amnesty and David Chivers QC to discuss the matter further.
Football Welcomes is an Amnesty UK initiative celebrating the contribution players from a refugee background make to the game, while highlighting the role football and football clubs play in creating welcoming communities for refugees and people seeking asylum. Over the Football Welcomes weekend in April, clubs nationwide stage special matches or tournaments, offer free tickets to games, arrange stadium tours and player visits. In 2019, nearly 180 clubs took part, including more than half of Premier League clubs. The weekend also highlights the work many football club community trusts do during the year to welcome refugees. Through the Football Welcomes Community Project, Amnesty works closely with Leicester City in the Community, Aston Villa Foundation, Middlesbrough FC Foundation, Club Doncaster Foundation and Liverpool County FA/Liverpool FC on creating more welcoming communities.