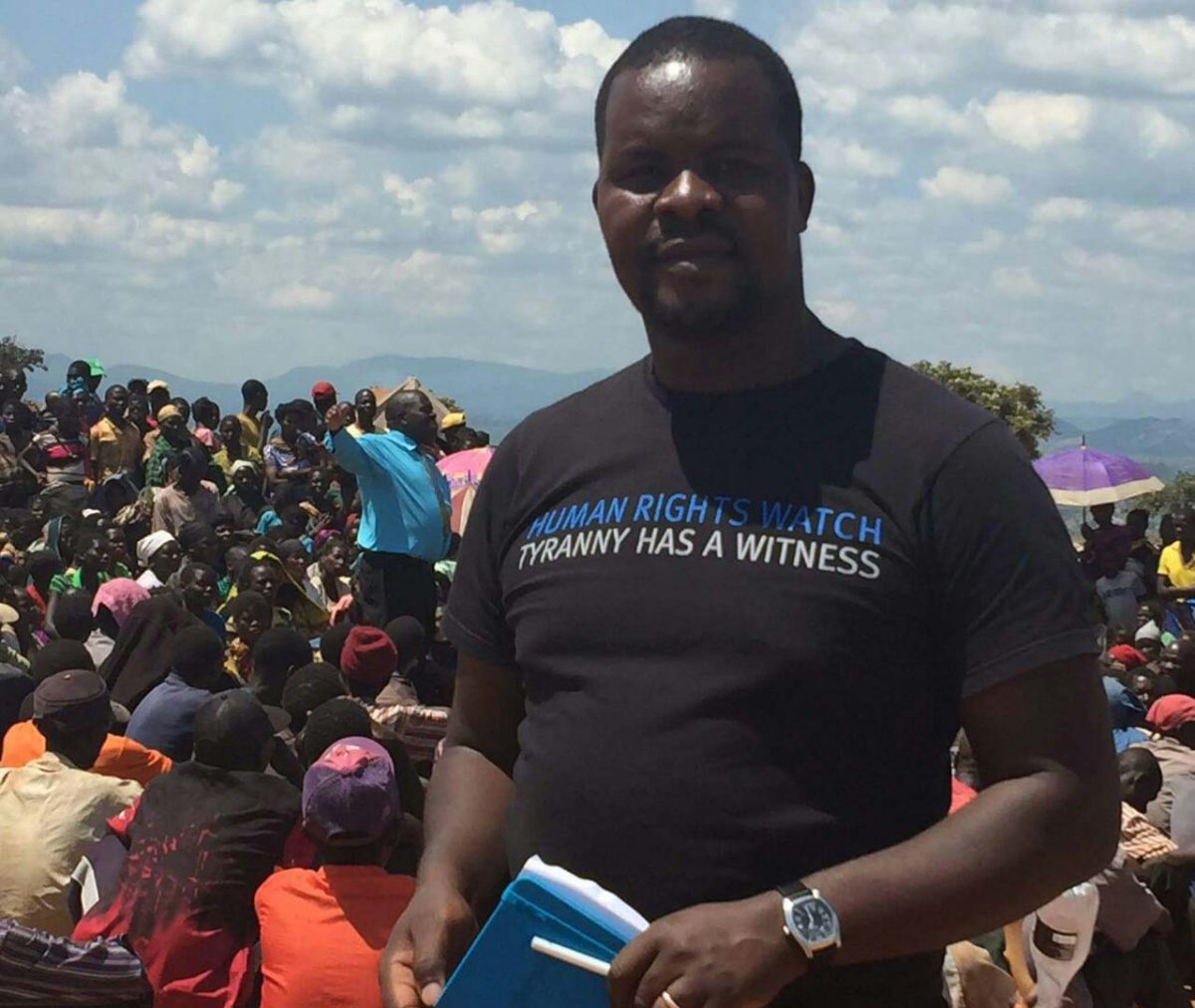 In a Facebook post the billionaire Econet founder Strive Masiyiwa defended his wife Tsitsi's philanthropic work ands lashed lashed out at an unnamed human rights defender while also appearing to demand his sacking by his employer. This person was soon identified as Dewa Mavhinga, the Southern Africa Director of Human Rights Watch.
Masiyiwa wrote: "Sadly, one of the foremost bullies is a Zimbabwean who works for an international organisation that is highly respected for its work on human rights. It's founder, now 95, is a close family friend. I hope my human rights friend is happy now that he has stopped her from using Twitter. Maybe now he and others like him will stop this pathetic misogyny. What about the rights of women like my wife to also express an opinion?"
In December, Mavhinga took issue with a post by Tsitsi Masiyiwa, in which she suggested human rights causes should only be supported after establishing the motive of those sponsoring them."Some outcries and actions in pursuit of justice seem and look so right until you discover the source of the outcry and sponsor of the cause. Take a step back and reflect on some of the things we consider good and just causes," Tsitsi said in a December 18 tweet. In reply, Mavhinga told Masiyiwa's wife: "If you are implying that all and any outcry and pursuit of justice is sponsored, then that really is sad. When your husband pursued his fight to be licensed [Econet mobile phone network] it was a just cause. In such position of privilege, you should choose your words more carefully, lest you promote injustice." Mavhinga was not the only one to see this post an an effort to brush up the government's human rights record and many others expressed similar dismay. As a result Strive Masiyiwa and his wife wife both felt forced to close their Twitter accounts. 
Human Rights Watch executive director Kenneth Roth on Wednesday weighed in on the side of Mavhinga, telling Masiyiwa that their employee "didn't bully anyone". Roth said Tsitsi's comment "closely paralleled the claim of President Mnangagwa and some of his supporters that critics of human rights conditions under his rule are not genuine but are sponsored by outsiders." He insisted that Mavhinga's response was "entirely fair – an appropriate way to ensure that your wife's comment, despite what her intentions might have been, wasn't understood as an endorsement of the president's and his allies' attacks on human rights critics."
Strive Masiyiwa and his wife
"With no further instigation, others took up the theme as well, so your wife chose to close her Twitter account," he added. "Unlike your statement here, the responder (Mavhinga) didn't bully anyone – and certainly not your wife – but simply responded to what he feared, whatever her intentions, would be taken as an attack on t he credibility of the human rights movement. That others picked up on this point, without any encouragement or prompting by him, does not make him a bully but speaks to the resonance of his comment," said Roth. Roth was also dismissive of the claim that Mavhinga was a misogynist, insisting "he would have responded to comments along the lines that your wife made regardless of who had made them."
Zimbabwean lawyer Brighton Mutebuka said he was "thrilled" that Human Rights Watch had backed Mavhinga.  "To seek to use his influence inappropriately to get Dewa fired is unacceptable. Human Rights Watch is a global brand. They would not have taken making such a swift rebuttal and backing Dewa lightly," Mutebuka said, writing on Facebook. "Whilst Strive and his wife are entitled to their very optimistic views concerning the political trajectory that Mnangagwa's government is on, they should be aware that a great many people do not share those views. They should also stand ready to be challenged on that, provided that such exchanges are nuanced, proportionate and civil. This is what democracy is founded on."
Mavhinga and Human Rights Watch had come out of the exchanges as "principled, fearless and uncompromising" whilst Masiyiwa and his wife came across as "petulant, haughty, entitled, patronising and intolerant of divergent views", he added.
https://www.zimlive.com/2019/01/human-rights-watch-rejects-strive-masiyiwa-bid-to-get-its-southern-africa-director-fired/